Collaborations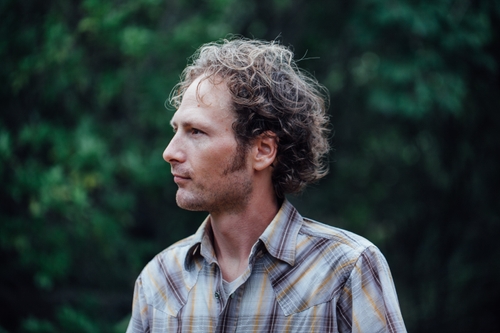 Check out some collabs
Here are some collaborations I've had the pleasure of participating in; they are in reverse chronological order. Do also check out my music page!
Caliandú—Festa pra Dois—2022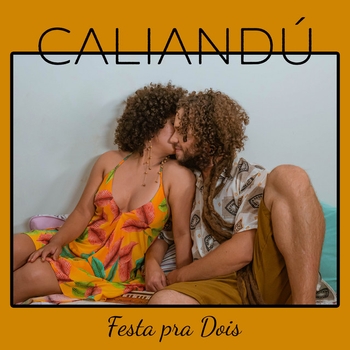 I mastered this 2022 single from Caliandú via my friend Gustavo Halfeld who mixed it. It's a pretty cool track and I enjoyed accompanying it that final step toward the listening world. I actually did my part back in 2021, I think... it took quite some time for this one to make its way out. Worth the wait, though 🙂
Tico de Moraes, Jesse Rivest—Wonderful Words—2022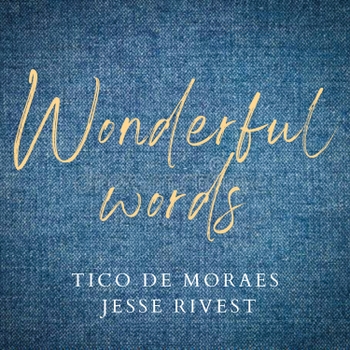 Just as with Fettering Chance, Tico and I wrote, arranged, recorded, and produced this song together, fifty-fifty. This time we released it with both of us as primary artists; Fettering Chance was released with Tico as the primary artist and myself as a featured artist. That was, in part, my lack of understanding of that aspect of distribution.
Wonderful Words is our second songwriting/production collaboration together and we were both just as excited about it as the we were the first one; perhaps even more so! On this recording, Tico sings and plays his seven-string jazz guitar, plus adds several extra jazzy, electric guitars; he also provides a rich layer of harmonizing vocals in the choruses. I also sing and I play acoustic steel-string guitar, a synth-and-electric-guitar tremelo vibe, plus the electric guitar solo. Tico mixed the track and I mastered it. As with Fettering Chance, Tico got our friend Misael Barros to do some fine drumming; this time he also got Alexander Raichenok to play piano/keys. We hope you enjoy it!
NOTABLE: On April 4, 2022, Wonderful Words was added to Spotify's editorial playlist, Vocal Jazz, where it stayed for 11 months!
Pacífico—Olhos Abertos—2021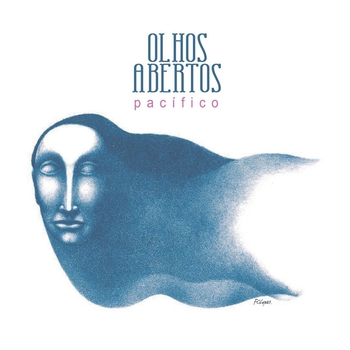 I mastered this 2021 EP from Pacífico, a colleague and friend-of-a-friend in Brasília. The mutual friend is Gustavo Halfeld, who engineered and mixed the album and connected with me for the mastering; this was around the same time that Pacífico did the artwork for my single, Summer Grace. I really liked the engineering of the album as well as Lucas' (Pacífico) artistry in his music.
Tico de Moraes—Fettering Chance—2021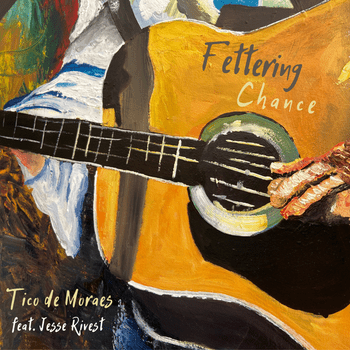 This is a single that Tico released under his artist entity; we wrote, arranged, and produced the song and recording together, fifty-fifty. This was my first ever songwriting/production collaboration and we were both very stoked about; Tico became one of my first musical friends after I arrived in Brasilia, the capital of Brazil; our friendship reached a new, exciting level upon this project's arrival nearly eight years later. Tico sings first and plays a seven-string jazz guitar. I come in singing next while playing a tremolo electric guitar. I also provided the background vocals in the choruses.
Tessa Rain—Dirt Poems—2010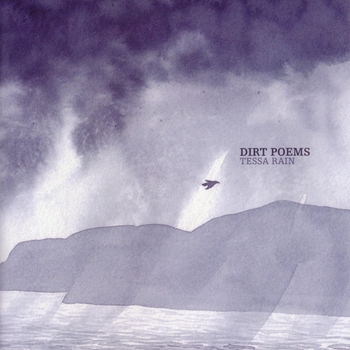 I believe many folks in New Zealand had been waiting for Tessa to make her own solo album; she had been collaborating with others for many years. I was excited to have a part in her project, as I had known her songs in more intimate, rawer forms for quite a while. This project was produced by Age Pryor, one of Tessa's longtime collaborators, at Lee Prebble's studio, The Surgery. I found the whole experience to be quite fun! Robin Hinkley and I performed backing vocals on Toaster; I performed the whale-sound slide guitar on Circadian Rhythm. Ultimately, I think my favourite two songs on this album are Big Bang Theory and Town For You.
Niels Gedge—Between Two Lines—2010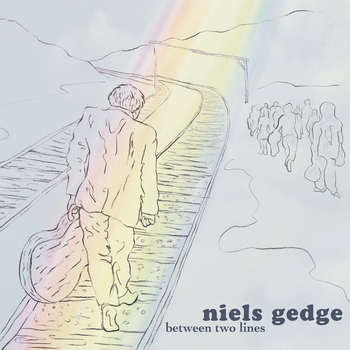 Niels is one of the kindest, warmest, inclusive souls I had the fortune of mingling with in New Zealand. He has a wonderful, deep voice; he plays a lovely baritone guitar; and he writes some lovely songs. I have some fond memories of sitting about the fire and sipping scotch with my friend, Niels. When this project came about, I was very happy to play a part and quite keen to try out some tremolo guitar. That's exactly what I did on When I'm With You. I remember being quite fond of another track, Whanganui.