Support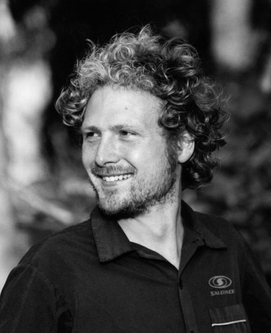 You can help me (if you like)
Sharing is caring
The easiest and possibly most powerful way to help me is to share with others what you liked. You can share a specific song, video, or collaboration of mine; you can even share this website or one of my social profiles. Sharing with others gives them a chance to experience and assess what I do; from there they can decide if they like it or not. Who knows, if they like it, they might also help me out! Many people are short on time, so you might think of the shortest path for them to arrive at what you want them to experience. I have to think of that often.
Receive brief email updates from me
If you sign up for my mailing list, you can be certain that you'll receive my most timely news—it won't get swept under or passed over by a social/app algorithm. I won't have to pay to push my news out to you (e.g., Facebook, Instagram). Email may be old, but it really works! Having been kept "in the loop", you'll be able to take action with me and like-minded others.
An alternative is to use a news (feed) reader and subscribe to my page there; just use the URL for my site. Only do this if you regularly use said news reader.
Do you know artists or folks in the industry?
A less obvious way to help me out is to share what you liked with colleagues or aquaintances in creative industries, including the music industry, film industry, advertising world, etc. Generally, artists and professionals in these fields need to be aware of new content and art, and much of this comes through their networks. They'll be more interested to hear something coming from you then from someone they don't know. It turns out that a share with these folks could lead to numerous cool things for me, including:
my music synchronized with TV, film, or advertisements,
publishing help (more monetization and songwriting opportunities),
more collaboration and project opportunities,
more performance opportunities (gigs, concerts, tours),
connecting with artists to help me with design,
and possibly some published reviews or criticism of my work!
All of these things would be very welcome along my journey.
Have some spare cash?
A final, somewhat obvious way to help is to throw some money my way. Only if you can afford to. I am what is known today as an artist entrepreneur, which essentially means that there are endless investment requirements and prerequisites for success. Imagine a deposit-only savings account where you are encouraged to put in lots of money; the only way that money will be returned to you is ultimately through your patience and perseverance; if you don't put the money in, you likely won't achieve your goals. It really is like that!
Check out ways that I can receive payment.
Have some spare time or ideas?
Sure, I'd love for something to go viral, but let's be clear that it is mostly up to chance or luck—and black-box algorithms—I can't really control whether/when/how something will go viral.
It's best to remember that music takes time; practicing and developing music takes (heaps of!) time; and time is money in this context—I need to survive. I have always held jobs outside of music and I just may do so evermore; they have been and will continue to be part-time or short-term jobs that allow me to live my lifestyle—my unique musician/creative lifestyle. As such, I can always use some help.
Just get in touch.