Blue Skies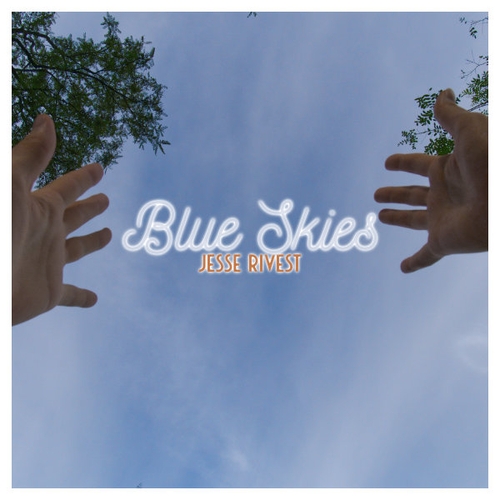 Prerelease note
To be released on March 3, 2022.
Words from Jesse
I imagine I used to think this was a Willie Nelson song—his is the version I grew up with (Stardust?). Actually, as you may know, it's an Irving Berlin song. In the early stages of the COVID-19 pandemic, I decided to take a crack at it with my guitar; I even posted a video or two of it on Youtube. Late 2021 I decided to start releasing some cover songs, and recently this one put up its hand to be next! I felt it mellow; I added in a bit of slide guitar and voilà... I hope you like it!
Track listing
Blue Skies (2:59)
T0700118133 - © Irving Berlin (ASCAP) 1927, Berlin Irving Music Corp (ASCAP), Concord Sounds
CA-6P8-22-00002 - © Jesse Rivest 2022 (PPL)
This recording: catalog number JRIVEST10, © Jesse Rivest 2022, All Rights Reserved
UPC/EAN: 0198001666971
Released: March 3, 2022
Credits
Produced, recorded, mixed, and mastered by Jesse Rivest at his Little Bakery Studio in Brasilia, DF, Brazil.
Song sung by Jesse Rivest.
Acoustic and electric guitars performed by Jesse Rivest.
Album cover photography by Jesse Rivest.
Album cover layout by Jesse Rivest.
Special Thanks
Thanks to Jane Lino for being supportive, always, and for enjoying so many blue skies with me.
Extras
Back cover